In addition to our vinyl print option, we are now able to supply tablecloths with an all over printed design. Your branding can now cover the entire surface area of the tablecloth.
This can be any pattern, composition, or layout that you want; including images and photographs.
We can print fabric in virtually any shade, perfect for matching your brand colours.
The print is digitally applied directly to the material , so your design will be embedded into the fabric.  Therefore the cloths are suitable for machine washing (see instructions).
All images, designs, and base fabric colours must be included in the artwork supplied.  We have design templates available to assist you in creating your layout.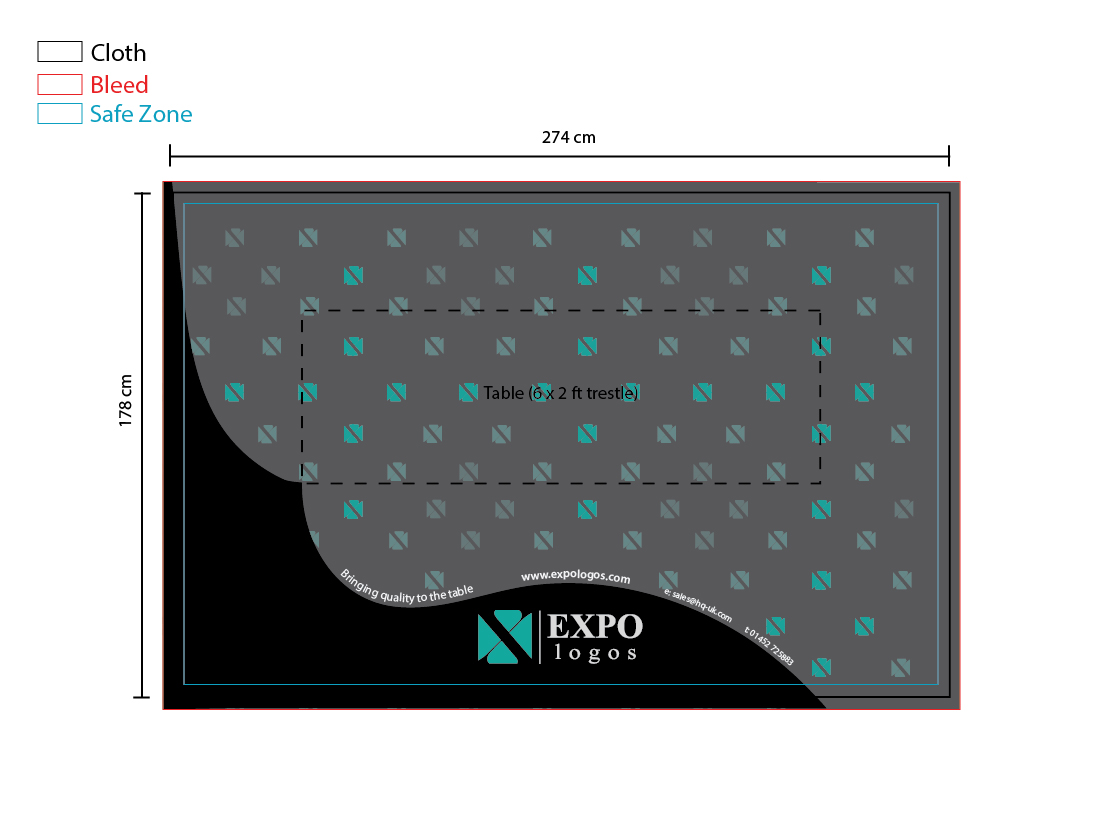 Please note: The design will be printed on to a white fabric base, so the underside of the cloth will remain white.
At present we are able to offer all over prints on two tablecloth sizes:
- 178 x 274 cm: Our standard and most popular size table cloth; designed to fit a 6 x 2.5 foot table.

- 178 x 365 cm: A large fit cloth for longer than average tables; designed for an 8 x 2.5 foot table.

Each size will provide a full drop at the front, part drop at the back, and a three quarter drop at each side. Both are flexible enough to fit slightly smaller or larger tables also.

➤➤ For further information or quotation contact us or call 01452 725883