Beautifully Woven Throw Blankets in contemporary and traditional styles.
We offer two exclusive ranges of well sized Throw Blankets:
Our stylish check range in Merino Wool (40%), with Acrylic (35%), Polyester (20%) and A Touch of Cashmere (5%), comes in a variety of colours suitable for today's modern interiors.
Our very competitive range of Cotton (60%) and Acrylic (40%), perfectly suited to many end uses, both indoors and out.
Both ranges are sold very successfully online  and we are now making them available for Corporate Sales, Promotions and Events. Great Trade Discounts are available for Wholesalers and Retailers
With in-house embroidery, we can offer our customers to have their own corporate logos embroidered, even standard giftware messages ('A Happy Christmas to all the Family"), or simply standard personalisation, which massively increases the appeal of these throw blankets to the end user. We hold good stocks of both these ranges in the U.K. and can offer competitive prices to our Trade and Corporate customers.
The size of each range (200 x 140 cms, 200 x 150 cms) make them very popular for a wide range of end uses: Sofa Throws, Bed Throws, Garden Furniture, Camping and Caravanning, Disability Chairs, where their warmth and softness are important features.
For more information, or to place a trial order, call our sales department on 01452 858051.
If you just wish to buy a single, possibly personalised throw blanket, buy online at
With Congratulations.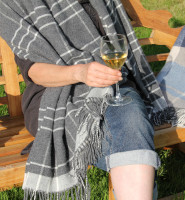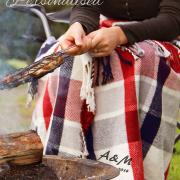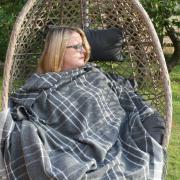 ➤➤ For further information or quotation contact us or call 01452 858051
View Now                                                               

View Now