Screen Printing (up to 4 colours)

Screen printed designs in up to four colours with no screen or set-up charges.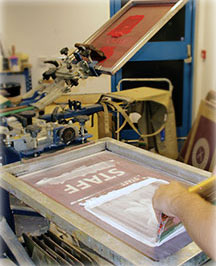 Screen Printing is a method of printing garments, where ink is forced through a mesh onto the item of clothing underneath. A heat treatment is then applied to set and cure the print. The method is ideal for large runs of printed garments, giving a flat, durable finish that can be washed safely without fade or deteroation. We have been screen printing for our customers for over 20 years, a manual technique that needs every year of that experience to be able to produce the quality of finish that we do. We can produce screen prints in up to 4 colours, but can also use screen printed transfers for designs with more colours.
Please email us for a quotation, attaching your artwork and giving an indication of the quantity and type of garment needed.
Artwork:
Artwork should be supplied as an EPS or AI vector file. If you only have a different format available we offer a low cost conversion service. Vector graphics allow the image to be manipulated without loss of quality and enable colours to be seperated when printed multiple colours.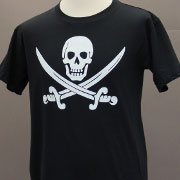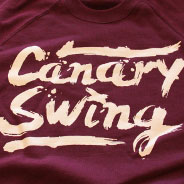 Garments:
 Screen printing works best on garments that have smooth and flat finish, free of features such hems, seams and pockets. We have a number of product categories which recommend the best garments based on factors such as value, quality and purpose.
➤➤ For further information or quotation contact us or call 01452 858051