Fleece - Embroidered with your company logo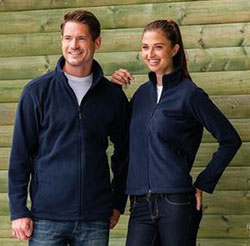 A classic garment that is warm, comfortable and durable. A fleece is a  must have garment throughout the year, especially as the weather becomes colder. Fleece jackets can be worn inside or out, however it is a advisable to combine with a lightweight hardshell jacket if the weather is particularly adverse.
Because of the deep pile, we are unable to print onto fleece, but it is a good fabric to embroider and this can be applied to the chest, arm of back of the garment.

 Full details of our embroidery can be seen HERE
 We have shown our best selling styles below but also have many other styles in our full online catalogue HERE.

➤➤ For further information or quotation contact us or call 01452 858051

OUR MOST POPULAR PRODUCTS: