Premier Cotton Denim Bib Apron (PR113)
Colours available: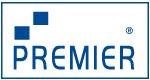 Fabric: 100% cotton, organic and fairtrade certified; 235 gsm
Sizes: One size fits most
A stunning denim apron made with 100% organic Fairtrade cotton for those seeking an eco-friendly approach to service. Two handy patch pockets are finished with contrast stitch detail and the overall apron length can be adjusted with a buckle on the neckband. Two mitred pockets measuring 20cm deep x 19.5cm wide. Antique brass / gun metal buckle on neckband for height adjustment. 80cm long x 72cm wide with 107cm long ties. Care label printed on the underside that highlights the eco-friendly properties of this style.

➤➤ For further information or quotation

contact us

or call 01452 858051
From £13.50 + vat with logo*
*price depends on logo and quantity, please contact us for a quotation