Premier Herringbone Waistcoat (PR625/PR626)
Colours available: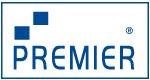 Fabric: 50% wool, 45% Polyester twill, 5% mixed fibres, 300gsm

Mens sizes: XS 32" S 36" M 40" L 44" XL 46" 2XL 52"

Ladies sizes: XS 8 S 10 M 12 L 14 XL 16 2XL 18
A highly versatile style that provides a solution for front-of-house service teams and smart corporate dressing occasions. Also looks great with a pair of jeans for a look that is reflective of current high street trends. An attractive, versatile waistcoat for men. Styled with a lapel collar that leads into the main body of the waistcoat with five button fastening. The herringbone pattern has been achieved by two coloured yarns being woven together. This waistcoat is fully lined on the underside and to the reverse where there is a buckle for the wearer to adjust accordingly. Features two front open pockets..

➤➤ For further information or quotation

contact us

or call 01452 858051
From £25.00 + vat with logo*
*price depends on logo and quantity, please contact us for a quotation