Premier Microcheck Long Sleeve Cotton Shirt (PR220)
Colours available: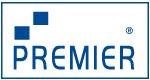 Fabric: 100% Cotton, 105gsm
Sizes:
XS
 36" 
S
 39" 
M
 40" 
L
 42" 
XL
 44" 
2XL
 46" 
3XL
 48"
A welcome addition to the existing range of men's shirts from Premier, this style reflects the latest corporate styles worn on the office floor. The Gingham print, along with soft collar styling offers a more casual approach to workwear, but the buttoned collar and cuffs ensure that this is still a smart choice for business professionals. Made with 100% cotton for a soft and comfortable shirt that is available in four popular colourways.
➤➤ For further information or quotation 

contact us 

or call 01452 858051