Premier Women's Jean Stitch Denim Shirt (PR322)
Colours available: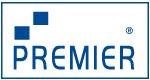 Fabric: 100% Cotton, 127gsm
Sizes: XS 8 S 10 M 12 L 14 XL 16 2XL 18 3XL 20
Up your 9-5 game with this smart-casual denim blouse. Premier's take on this classic style sees a soft and comfortable 100% cotton blouse with contrast stitch detail across the main seams and decorative features of the blouse. Soft collar styling leads into a seven button placket for fastening and there's a single button sleeve placket that allows you to
un-do
and create a cool roll-back look on the lower arm.
➤➤ For further information or quotation

contact us

or call 01452 858051
From £16.00 + vat with logo*
*price depends on logo and quantity, please contact us for a quotation