Corporate Mascots - Embroidered or printed with your logo
Our selection of fun soft toys and promotional teddy bears are perfect to use as corporate mascots, executive toys or promotional giveaways. Each toy in our range can be personalised either by direct embroidery or print onto the item. We have in-house facilities for print and embroidery.
A soft toy is a great way to promote your brand, a memorable gift to staff, current customers or potential clients. These items will always put a smile on the face of the recipient.
Our most popular toys are featured on this page.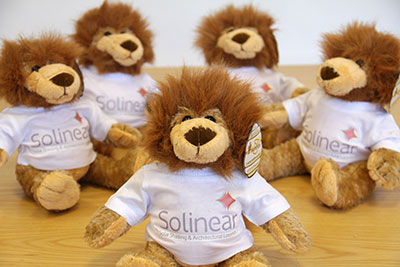 ➤➤ For further information or quotation

contact us

or call 01452 858051