Notes when placing your order above.
If in doubt about the size of your logo, get in touch.
The 'Enter Quantity' you select, must lie within that quantity/price bracket in the box above.
Your logo will be embroidered on the bottom left hand corner (as worn) of the waist apron, unless otherwise stated otherwise on your order.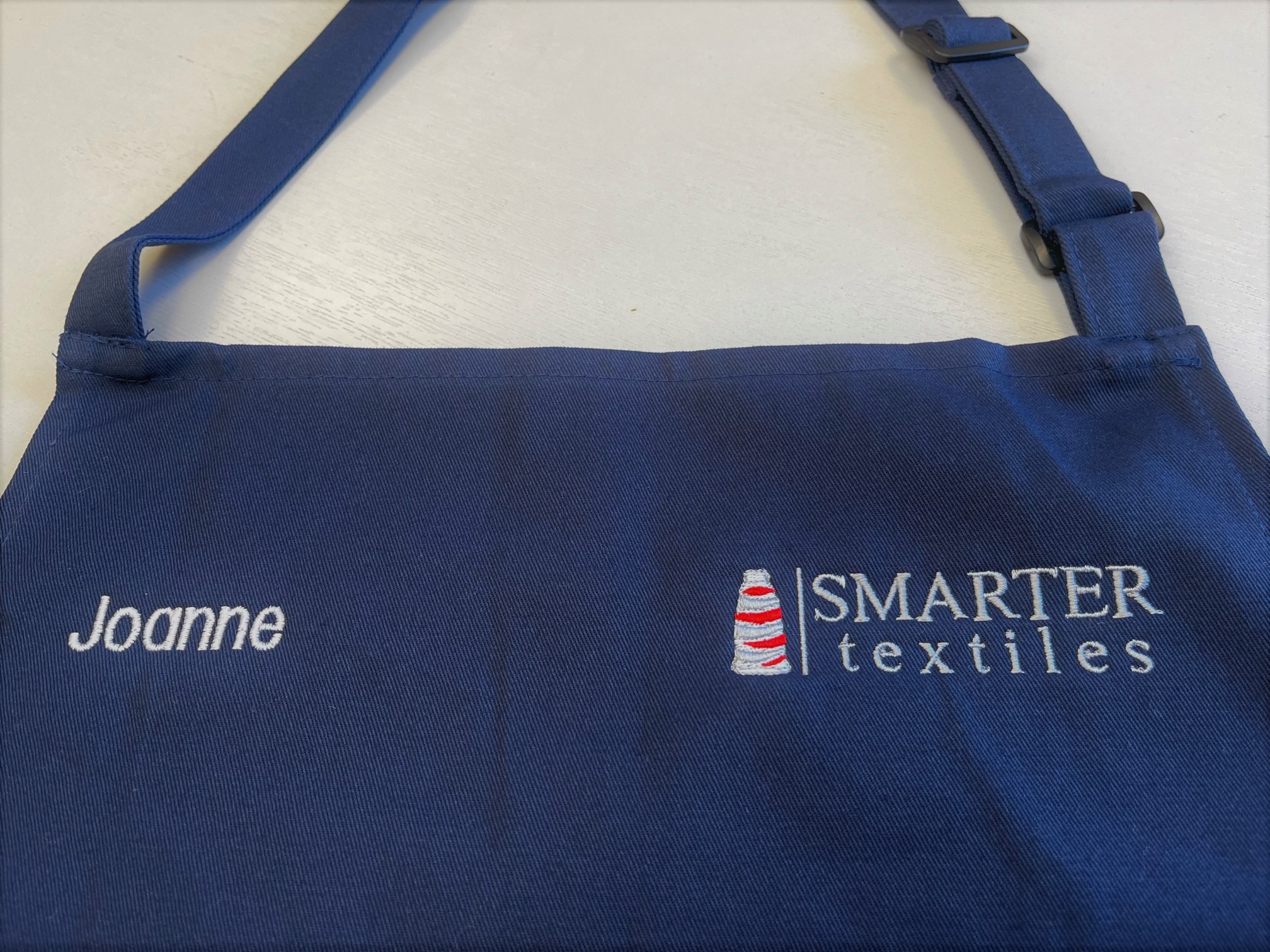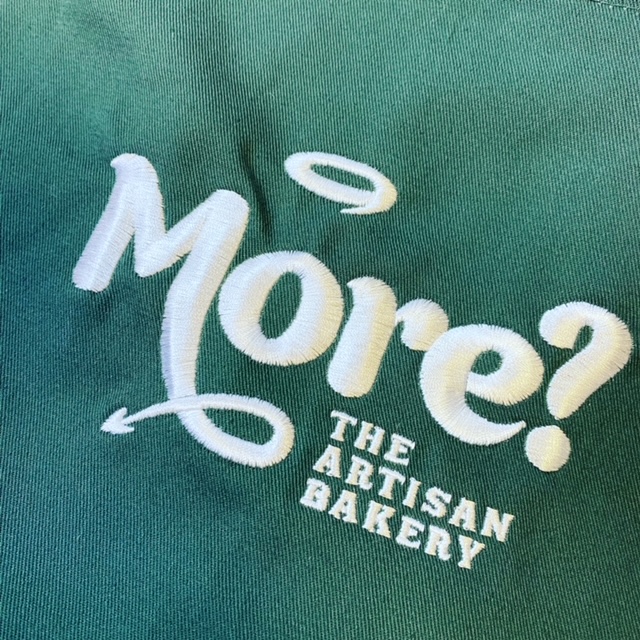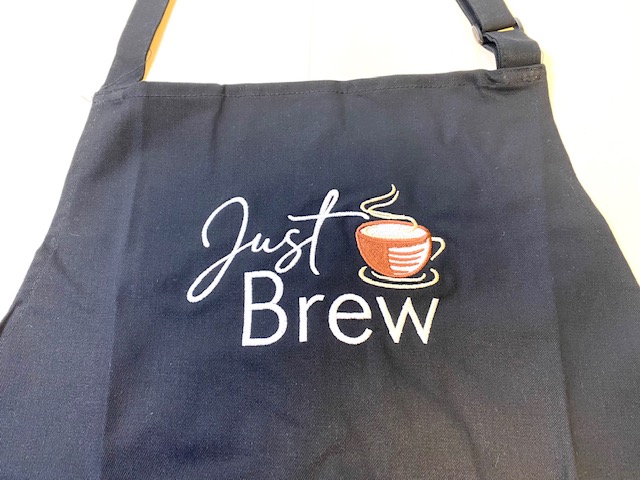 Small logo                                     Medium Logo                               Large Logo
               (up to 5,000 stitches)                   (5001-9999 stitches)                   (10,000-15,000 stitches)
                         Approx. 8cms wide                                  Approx. 15cms wide                                      Approx. 20cms wide
Our brand new aprons are:
   100% machine washable

   Cotton

   Above average weight of 280 gsm

   Better protection and smarter drape

   Secure towel loop (black & white checked towel available as an optional extra)

   Full length ties for front tying if needed

   Sliding adjustable buckles to get the height you want